Proctology clinic
In the proctology clinic, we provide diagnostic services and minimally-invasive treatment of problems in the rectum.
Our services:
Proctological consultations:
- pilonidal cyst, - haemorrhoids (piles), - anal fissure, - perianal thrombosis.
Minimally-invasive treatment:
- laser treatment of pilonidal cyst (Pilonidal Sinus Laser Closure), - haemorrhoid laser procedure, - rubber band ligation of Haemorrhoids (Barron method), - sclerotherapy of hemorrhoids, - anal fissure treatment, - botulinum toxin treatment of anal fissure, - excision of anal fissure with botulinum toxin treatment, - excision and drainage of perianal thrombosis.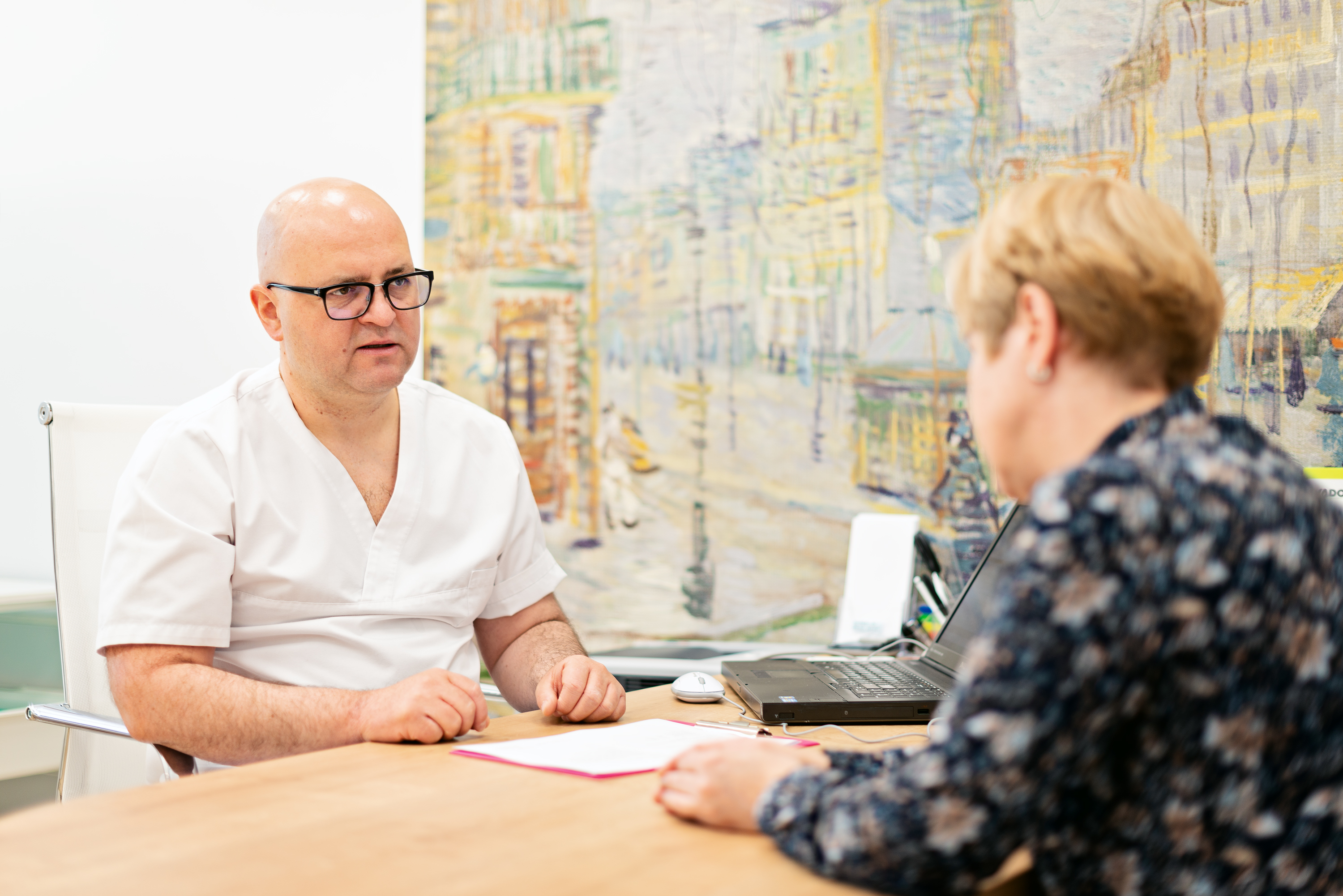 The doctor is an amazing specialist and more importantly, an amazing person. The appointment met my expectations. I was informed in a professional manner how to proceed so that further treatment would bring expected results. I recommend a consultation with doctor N. Zapotoczny.
I recommend this doctor! Although I was very afraid of the procedure, it went smoothly - painlessly and professionally. Very nice person and a great specialist. He takes the patient step by step through the procedure by explaining what he will do next and thoroughly answering all questions.